Content Writers
Content writer,
Hopla Jobs,
Content Writers
Content Writers: Who are they and what can they do for your brand?
When I put the words Pepsi and Kendall Jenner on the same sentence I know pretty well that's gonna put a smile your faces. Let me just entertain you a little bit more and remind you of the time when General Motors introduced their new product Chevrolet Nova to the international market. Then scratched their heads in puzzlement as to why the car sold so poorly specifically in Spanish speaking countries. Only to figure out that nova when translated directly to Spanish means "doesn't go". Well, the next one is really not something to laugh about but rather would make you scream "what are you guys thinking?". That's back in 2014 when Malaysian Airlines had the worst turmoil in aviation history having back to back flight tragedies. This airline decided to pick up the pieces by creating a contest of putting up airline prizes for people who would send in their "bucket list" and of course, the words bucket list has then been coined to things you'd like to do before you die. The allusion was just uncanny.
Needless to say mistakes like these though very entertaining to look back to, are something all companies should avoid. Big companies may have some leverage to get back on their feet after such pitfall but not all businesses can survive such a marketing catastrophe. Especially start-up companies who are still on that critical phase of introducing their brand to the market. Mistakes like these can tarnish the name of your business before it even makes its appearance. It is therefore important when creating website content, brochures, blogs, and any other promotional advertisements to leave it to the experts.
Content writers make sure that everything you post on the web or print which could reflect back on your company is only gonna help you boost sales and promote brand awareness. They are skilled writers who understand the behavior of web users and pattern their work based on what would attract and engage the target market. Content writers are also marketing experts, on-page coders, social media experts, and SEO specialists.
Of course, you can also opt to do this on your own you just have to be a master some basic skills. Like understand the rules of SEO, be adept with keyword optimization, ensure you reach the necessary keyword density for the article, be creative enough to entice people to read or even open your article and have the patience to update, monitor and continually work on building rapport to your audience by creating quality content on a regular basis. And yes that's just the basics. So the solution almost all businesses come up with is to hire content writers. It just makes life a whole lot easier. Content writers can handle your copywriting, brand positioning, message consulting, social media, SEO, editing, proofreading, as well as fact checking of all your promotional aids. Most businesses opt to hire content writers to be able to focus on the core competencies of their business. It gives business owners a chance to benefit from specialized knowledge and experience of technical content writers and avoid being a laughing stock of the marketing community.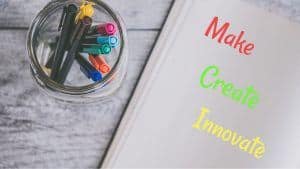 Most businesses now understand that they need to up their content game to be able to create and maintain traffic. Outsourcing is now the growing trend for most businesses as is it both cost effective and doesn't require a rigorous employee management.
While there are loads of freelancing websites which offers a wide array of remote technical writers, quality content writers could be like finding a diamond in the rough. So here we've listed down for you
Qualities to look for in a Remote Content Writer:
1. Voracious Reader
Great content writers know the importance of research as an integral part of the job. Posting creative yet false information is worse than boring content. This could tarnish the image of the company and could, in turn, make your audience which you want to convert into buyers doubt your product or your business altogether.
2. Banks on the emotional impact
A lot of people has a lot of opinion as to how a piece of content goes viral. Some say it's skill, promotion, timing, or just plain luck. But whatever it may be I guess we could all agree that if anything you are reading makes you feel something – happy, sad, enraged, inspired, etc it would entice you to keep reading. So in looking for a remote content writer, make sure to pick someone who can make the reader feel something through his/her writing.
3. Consistent and Persistent
Being critical is one skill great content writers possess. They have to be consistent in monitoring and tracking which works for the specified market and be able to quickly explore into different writing styles and techniques to find out which works best.
4. Commitment
Find someone who's committed to his/her work as well as growing and constantly improving with your business. Dedication is rare but is a gem you can treasure and make sure to keep.
When looking to hire a remote content writer, look for HOPLA
HOPLA remote working platform which employs only highly skilled and qualified professionals including creative content writers from all over the world. While working with HOPLA you can enjoy a cost-effective way of having reliable content writers by your side. Whether you are looking for content writers for a specific project you are working on or wanting to expand your team with a dedicated remote content writer who is looking to pour in their passion and talent for the growth of your company, HOPLA is your key.
If you're just starting out and needs help in building your website or other promotional aids. Or sick of your bland and lifeless content which gets you nowhere, HOPLA can help! Schedule a call now.