Creative Talent Agency
Creatives,
Hopla Jobs,
Creative Talent Agency
Creative Talents are the heart and soul of you who want to be the best creative talent agency. In today's world where everyone is constantly bombarded with loads of options and distractions, it has clearly become harder and harder to transform strangers into potential buyers. As an irrepressible effect of our increasingly digitalized lifestyle, people's attention span is now known to be just a second shorter than that of a goldfish. But let's not lose faith in humanity, with hundreds or even thousands of options at their fingertips buyers are now also smarter. They tend to do research and scale through their vast options before committing to buy. Therefore, having a unique, highly saleable product is now only a part of the recipe for success, this also needs to be delivered in a targeted, fast and effective way. And that's where the work of this specialized agency comes in. They provide creative talents who understand the nuances of the ever-changing web paradigms and create a strategic approach to make your product known, appeal and stick to your market.
Nobody knows better to communicate how you want people to know your product than you. But only the experts know the way to make this message reach your market, spark and keep their interest and eventually convert them into paying customers. The best Creative Talent Agency is a house for highly valuable digital talents who are up to date and highly knowledgeable about the tools, techniques, and strategies to make your product known and be a hit. With Silicon Valley getting busier than ever creating new algorithms in a blink of an eye, it's nearly impossible for an average joe to catch up. Why do you think they pop out faster than a fat kid chasing an ice cream truck? Hiring a creative talent can make your life easier and your business reach its full potential.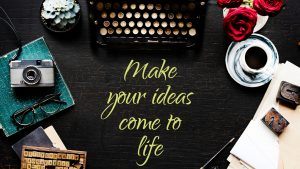 A creative talent can make your ideas for your business come to life. Taking care of your web and digital marketing, creating a transformational branding for your company, plotting a whole marketing strategy to target your desired audience is just about the highlights of what hiring a creative talent can do for you. When it comes to your investment in digital marketing, they know what works, what doesn't and how to develop integrated plans to deliver your business more online brand awareness, more leads, and therefore, more sales.
Since creative talents are veins that pump blood to your digital marketing campaigns, it is then important to find a heart – a creative talent agency that would pump you with quality ideas, talents, and designs. Ensure that they have the expertise you need and a commitment to grow with your business. Flexibility in terms of cost and working arrangement also bears quite a load of weight especially when you are just testing the waters with your new creative staffing agency. Having access and constant support from higher management would also definitely be a plus.
When seeking for a reliable creative talent partner, look no further. Whether you are looking for help in setting up for a specific project or want to expand your team and hire a creative talent ready to swoon in with fresh ideas and perspective, HOPLA can help you find the perfect candidate. Our creative talent management team specialize in keeping a pool of highly qualified and experienced creative talents from all over the globe. This means that when you hire a creative talent with HOPLA, you can expect ideas and approach that is both diversified and innovative top that up with our dedication to excel in every work we do, we are sure to get the job done for you. We specialize in Copywriting, Animation, 3D modeling, UI/UX design, Video, Print, and Digital Design.
Scan through for a pool of creative growth hackers ready to take your business to the next level.