Photo And Video Editor
Creatives,
Graphic artist,
Hopla Jobs,
video editor,
Photo And Video Editor
Photo and Video Editor: Your Audio-Visual Brand Ambassadors
If a picture paints a thousand words, then a video can probably shoot that number up to ten times higher. More important to brands, it can increase traffic in a site, strengthen the relationship between company and consumer, and even be influential in persuading the customer into buying a product or engaging a service. Having a video on your website is no longer optional — it is a must if you want to make your business even more competitive. A video crafted by an expert photo and video editor is not just a 'nice thing' to have — it is something that users are increasingly looking for. One research says that a video on your site will boost the chances of its landing on the first page of a Google search by 53 percent!
A photo and video editor is responsible for creating this visual art form that shows in living audio-visual motion what your product and service are about, and what your brand stands for. Given the short attention span of the user and reader today, they would rather watch a video than read an online text. Or they would prefer a video to complement — and show them — what they are reading. It helps their understanding of the brand and keeps them riveted to the video, instead of clicking away.
A photo and video editor can weave magic out of a dozen seemingly separated raw video footage and assorted sounds. They know how to splice the right images together and augment them with the appropriate music to tell a captivating story. They can clean and polish possibly unattractive or ordinary images and make them clearer and sharper for the viewing audience. Video creators can enhance the viewer's watching pleasure with special effects and animation. They can also highlight specific quotes, statistics, data, and other features in that video that will showcase your brand and emphasize your message in a very powerful and positive light.
Videos have become an indispensable and excellent tool for marketing and brand promotion. That's why a photo and video editor is not just a consummate storyteller and creative mini-movie maker; they are also your brand ambassadors who can communicate with you and your clients and explain their approach to your message. More importantly, they take time to understand your market, the kind of videos that they follow, the style that emotionally impacts them—and use all that information to connect them with your brand. They know that done correctly and powerfully, they can increase the impact of your content marketing.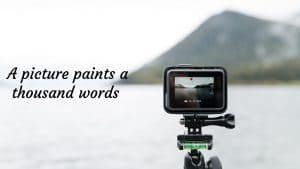 While a photo and video editor channels its energies and focus on video editing, they are also responsible for photo enhancement. They remove blurriness and dirt from the photos, resize and reformat them, put into sharp focus the specific people, objects, items, and places that you want to be highlighted. They can change colors, lighten and darken hues, transform backdrop and surroundings, and add and/or remove images. They too tell a story in the photos that they transform.
A photo and video editor do not just unleash their creative spell on a website or social media videos. They can do the same for other kinds of videos like short films, animation, corporate commercials, advertising and promotional materials, and documentaries.
The landscape of marketing is changing—online and offline. Photo and video editor can help you make that transition and help your brand stand out. They provide critical support to your marketing campaigns, advertising efforts, and public relations messages. They will take the lead should you want to enhance or improve your brand or even totally revamp it.
On the online front, your users will have a more enjoyable and user-friendly experience of your site if your online video editor continually adds videos. Keep them interested and engaged, and their numbers will increase. The more the videos make them familiar with your brand, the greater their chances of conversion into loyal customers.
A remote team of qualified, reliable, and hardworking photo and video editor can be an incredible support to your success. We have many freelance video editor in our growing database, managed by a project manager who doubly ensures that their deliverables are up to speed and on time. HOPLA is similar to a video editing company but our approach, customer delivery, operational structures, and service policies can be customized to serve your unique needs. Call us now and we'd love to show you their portfolio and explain how our video editing services in this area can help you.