Administrative Assistants
Administration roles,
Administrative and support,
Customer support,
Customer support representative,
Executive assistant,
Hopla Jobs,
Virtual assistant,
Virtual assistants,
Administrative Assistants
Online Administrative Assistants: Your Secret to Efficient Operations
Online administrative assistants have evolved to go beyond being just day schedulers or document filers. While the organization of your workload and schedule remains a priority and one of their key strengths, leaders and business owners like yourself are increasingly giving them more strategic objectives to accomplish. That means that they have to be more creative, forward-looking, and proactive because they help build up your company. Admin assistants just don't liberate you from doing the mundane but important things that slow you down — they can represent the best of your company culture and maintain the smooth running of your operations.
The best online administrative assistants have been called the 'remote rock stars' of their organization. That's because they know how you, the leader and business owner, think, and they can anticipate what you need and respond to it — sometimes even before you ask for it. This means prioritizing your calls and the people you meet online and offline, putting at the top the partners and allies who you want to see and filter out those who they know will not contribute much to your time. A smart administrative assistant can give you a heads-up on what the competition is doing, if there is a flaw in the operations that have to be addressed ASAP, or if too much pressure in the workplace risks a personal meltdown.
However, these remote rockstars do not just alert you to potential problems — they also craft solutions that can help address and solve them. They run possible scenarios and how to fix them before implementing them or giving them to the right people to implement. They have been called creative problem solvers — and that's because they know every intricate function that happens in your workplace, the people involved in it, the hidden but vital elements that can slow or speed up operations, and how to use all that to build an optimum solution. They do minimize your problems and lessen your headache and amount of stress.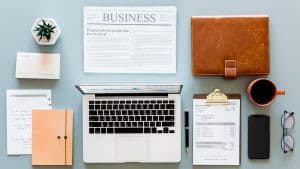 They are multi-taskers and can function as administrative clerks, but they are also project-planners who can design and run virtual projects, office activities, and even large virtual events, if you assign these to them. They can create the virtual spaces, make sure the technology is ready for your upcoming webinars and conferences, get the word out to your audience, and provide you the research, slides, and powerpoint days before for your study. They will make sure that the event is prepared thoroughly, and you will be amazed at the amount of work they have done.
One other thing that these professionals do best is that they have a hand in implementing your corporate culture to your virtual team of online workers. They will work with you and your virtual human resource officer in seeing to it that your remote teams abide by, respect, and live up to the corporate culture that you have set. It shows in how they speak and communicate with your partners and clients. These administrative professionals are also the first one to live up to the policies and rules that you have set up. If something seems iffy or out of place in the organization or operations, they will immediately tell you beforehand.
We at HOPLA have access to this type of highly qualified, dynamic, strategic-thinking online administrative assistant. We will provide you with talents who will adopt your mindset and in a sense function as your second shadow and become your executive administrative assistant. At the same time, our managed kind of outsourcing will see to it that they always deliver on your expectations. If this is the kind of admin assistant you are looking for, call us now or click on www.hopla.online