Convert Leads To Customers Quick With Remote Copywriting Jobs
Hopla Jobs,
Convert Leads To Customers Quick With Remote Copywriting Jobs
In today's technologically-driven world, there is no such thing as impossible when it comes to running a business. However, this also means the competition on bringing attention to your content is getting tougher by the minute. Thanks to the discovery of remote working culture, freelancing, and remote copywriting jobs, business owners, now, have easy access to a vast pool of creative talent online. Small to big businesses are taking advantage of this huge trend and we just know the reasons why.
Have someone write long-form infographics
With the attention span of today's generation getting shorter and shorter, you need to be more creative with the content you are putting out. Having informative infographics for example. This material is mostly used by brands who want to inform their audience in a fun way. Infographics are persuasive and eye-catching so they work best if you want to educate your audience about how your business works. Delegating remote copywriting jobs for infographics can make a lot of difference for your online content.
A good example of an informative infographic is the one from Urban Fonts.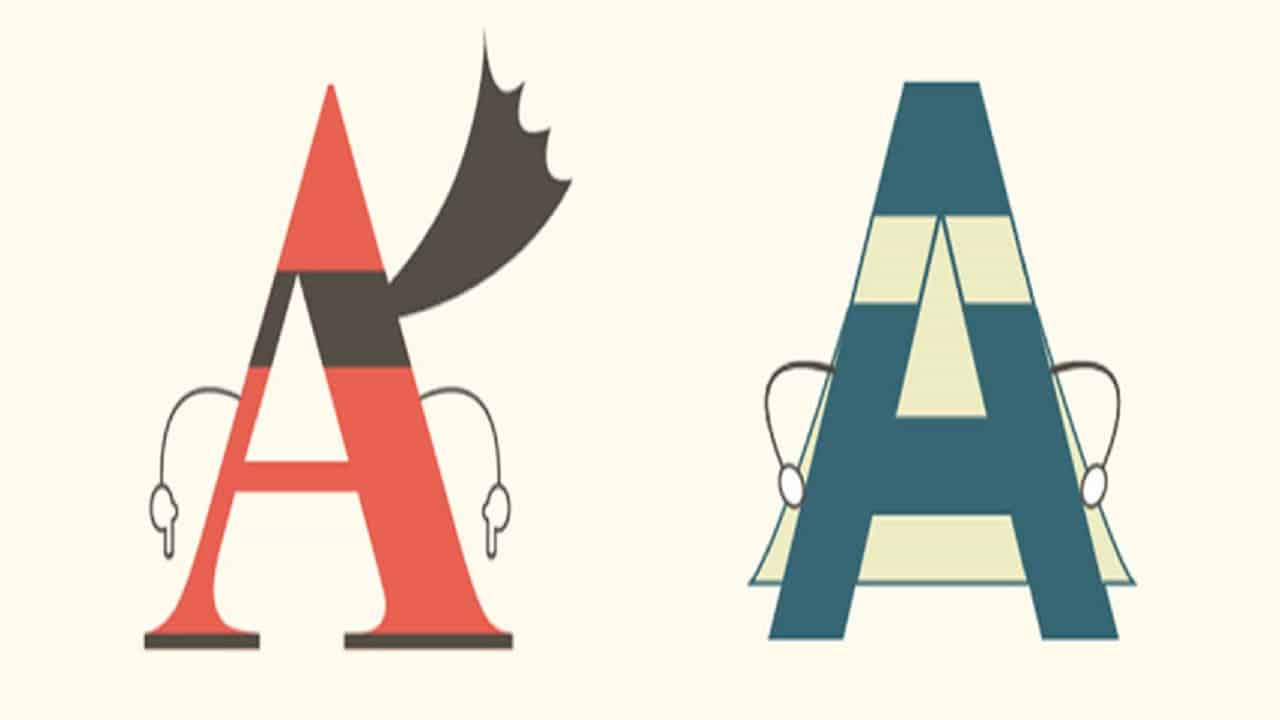 Source: urbanfonts.com
This website targets designers who are looking for unique fonts for their projects. This infographic is a great assistive tool especially for beginners who need to know the difference in the fonts that they use. The infographics include a perfectly concise definition of serif and sans serif. The copy is perfectly written with meaty information without using long-form content.
Create engaging Social Media Content
When you think about writing jobs, the first thing that comes to mind is creating blogs, press releases, and mostly, long-form content. However, this is not always the case. You can post content writing jobs and assign copywriters to write engaging content on your social media pages. This ensures that your online community stays active.
One great example of a brand that uses highly-engaging content is Chubbies. This clothing company does not only sell swimsuits, but they also provide humorous content for their audience. Just browsing through their twitter account makes you want to stay tuned for more funny memes and actually purchase their merch! They use funny memes, posts fun internal videos of their employees, and amazingly joins current trending news. Their social media copywriter seems like he's having so much fun at his job as well! Here are just some of the funniest tweets.
They make funny videos inside Chubbies!
Fact: Talk to text is way more efficient pic.twitter.com/Bv8A1T2cj9

— Chubbies (@Chubbies) April 8, 2019
Even superstar Shaquille O'Neal wants to join the fun!
Yes, we can make a matching flamingo thing for @SHAQ. pic.twitter.com/jEkqLMciDw

— Chubbies (@Chubbies) April 5, 2019
Does anybody know the answer?
what's the difference between a rat tail and a low pony? Asking for myself

— Chubbies (@Chubbies) April 4, 2019
Produce Quality Blogs with Kick-ass Headlines
If you have a good understanding of the customer journey, you know that one of the greatest technique in catching cold leads is creating awesome content with a killer headline. You should also know that in creating a blog post, you should have the correct information and have meaty content to inform users coming into your website. By doing this, you will allow your audience to know more about your product and service while educating them about relevant matters.
One of the best websites when it comes to creating attention-grabbing content is cupofjo.com. A Cup of Jo is a website for travelers, moms, business owners who want to be in the loop with trends and want to discover new things.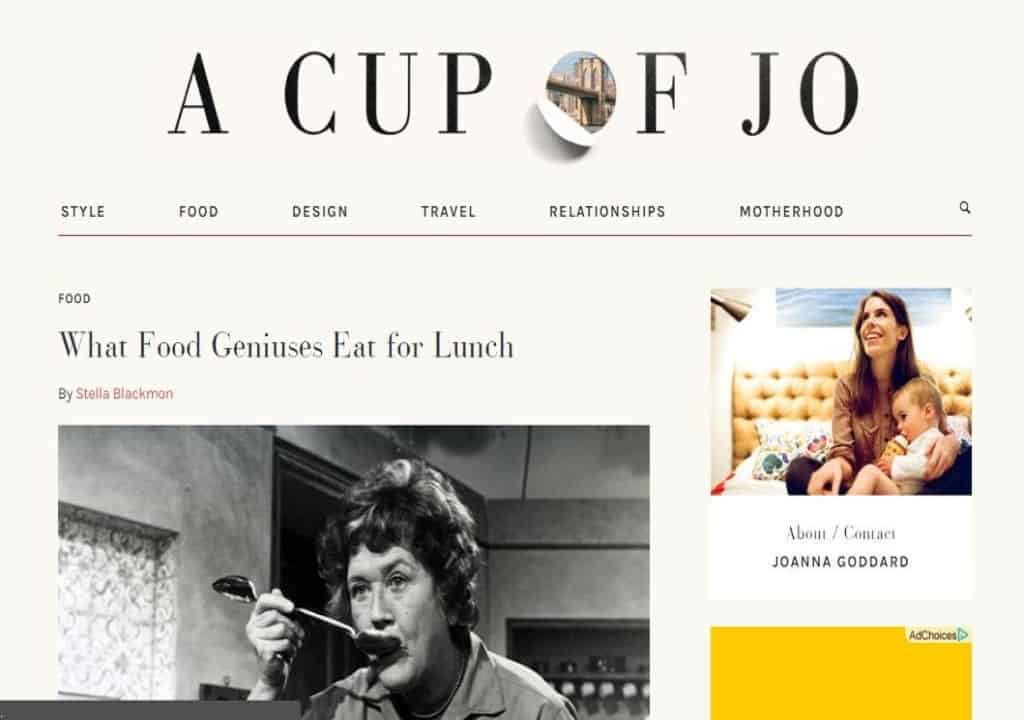 Source: cupofjo.com
Disseminate a promotional poster that converts
If you want to catch attention and rise among the crowd of brands online, you need to get creative with your visuals and copy. You need to bring out your best copywriters to make the most kick-ass promotional posters for your brands. Below are only some of the creative posters done by awesome copywriters who are acing their copywriting skills.
Air Asia's copywriter sure is brave.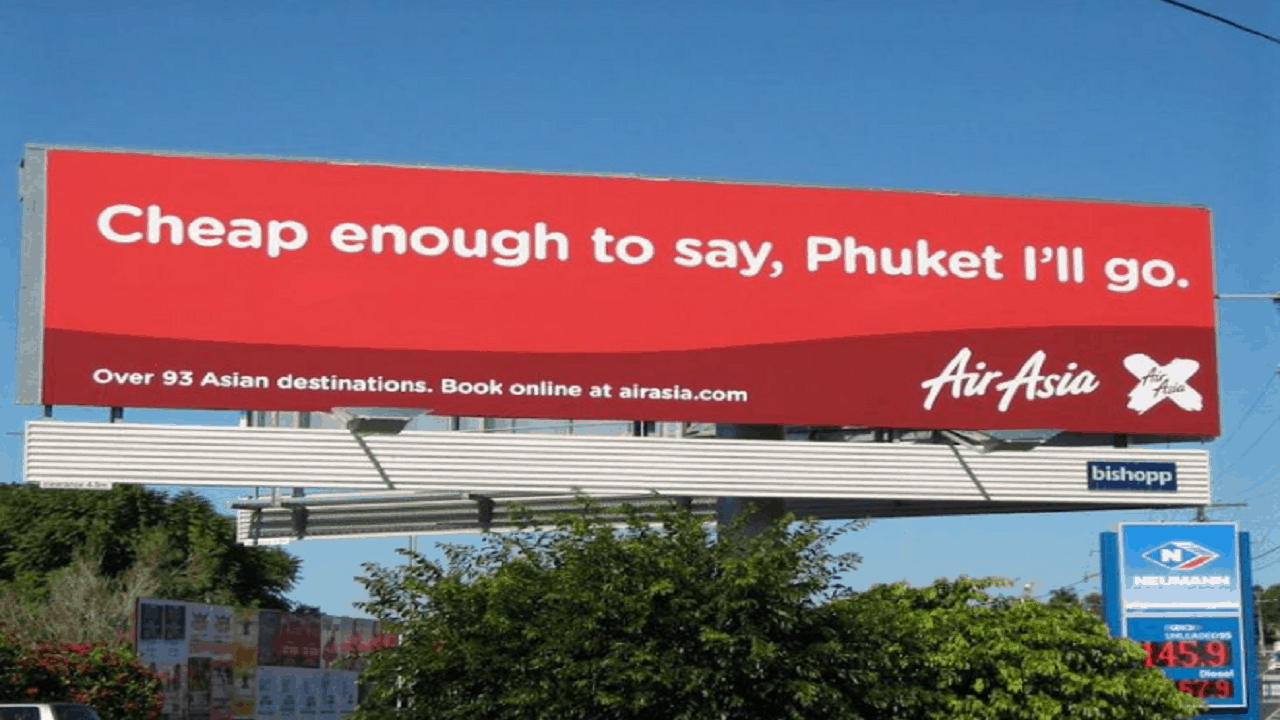 Source: tastythailand.com
Ricola's also done some pretty neat job!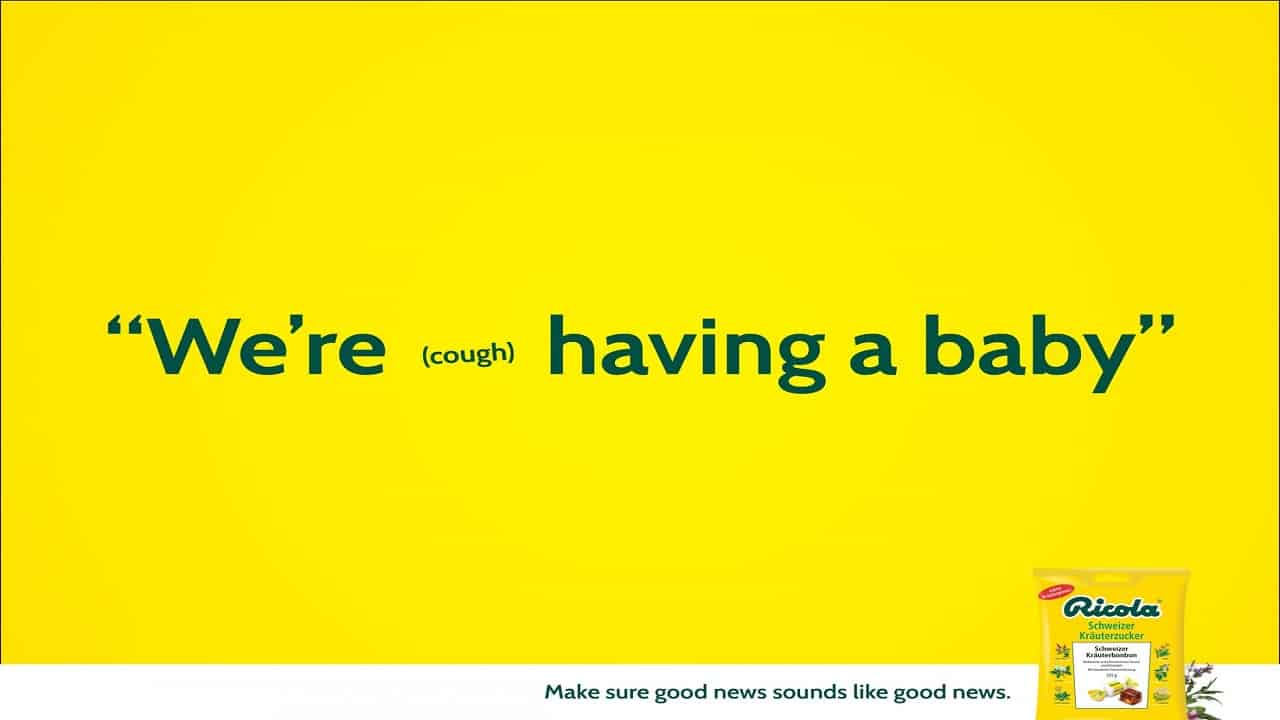 Source: trendhunter.com
Save Time, Effort, and Money with Remote Copywriting Jobs
Surely you have considered the option of hiring a team through in-house content writing jobs. However, this is not ideal for startup businesses with a tight budget because of the expenses you have to deal with. You'd have to rent an office, take care of your employee's tax dues and benefits. With the emergence of online writing jobs and paid management tools, businesses are now able to handle remote teams online and still able to keep an eye on their company.
If you're looking for a better way to drive sales using content and organic page views, hiring online content writers will surely do the trick for you. Here at HOPLA, we do not just hire competent writers. We make sure we source talents who are fit for your line of business to create engaging and informative content. Contact us today and let's talk about your cost-effective growth.