Remote Project Manager
Hopla Jobs,
project manager,
Remote Project Manager
Hiring a Remote Project Manager: Luxury or Necessity
Being a Project Manager is no easy task. Your job is to initiate, plan, design, execute, monitor, control and ensure a project is launched successfully. Sounds like a whole lot of work isn't it? Well, I must say as a project manager you really should be able to wear many hats. A project management professional is a change agent working with teams that are made up of complex individuals in many different roles. Somehow you're supposed to be a leader, and know how to read body language, negotiate, and be a master at myriad other skills. Project managers also set out the tone of how a project could be implemented successfully and ensure everyone, from upper management to contract workers are all working in synchrony towards the same goal.
Roles of a Project Manager:
Create and Execute Bulletproof Plans
To be a successful project manager, one has to be able to define the project's scope and determine available resources. Good project managers know how to realistically set time estimates and evaluate the team's capabilities. They then create a clear and concise plan to both execute the project and monitor its progress.
Consistently Motivate the Team and Promote Camaraderie among Different Departments
Projects range from few weeks to months of execution to completion and no project is wrinkle free from start to finish. It is then up to the project manager to ensure that the team doesn't deviate from the plan and remains motivated to achieve the big hit until the end.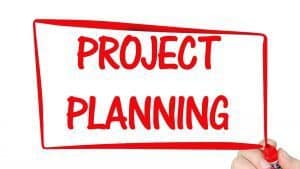 Great Time Management Skills
The success of a project hinges on the delivery. Time is indeed critical in determining whether the project is a hit or a miss. Therefore a good project manager needs to be able to set realistic deadlines and disseminate this information consistently with the team.
Effective Cost Management
In every project or business, it's very easy to go over budget. You think the little adjustments here and there won't affect the total budget set but at the end, all this little overs could blow up in your face. A good project manager then ensures that the budget agreed upon is planned properly, executed carefully and reviewed frequently.
Risk Management and Problem Solving Skills
Hiccups in every project whether big or small is inevitable. With different people with different expertise and opinions coming together for the completion of a successful project, hurdles here and there is nothing a good project manager can't shake off. It is but one expertise of a project manager to detect and evaluate potential risk and contain it before it even begins. They could also solve if such unavoidable risk arises and ensure this doesn't affect the successful execution of the project at hand.
With that information at hand, it is indeed a no-brainer to hire a project manager is essential. They are the orbit in which all departments revolve upon. It might be daunting at first but this arduous task has evolved and jumped into the curve of digitalized working. With more people opting to have more freedom in working conditions and environment, remote project managers are also diving right in. But who wouldn't right? Lower project costs due to technology advancements that bridge distance, Improved work/life balance for project team members, Increased efficiency and decreased travel time it just makes sense. But don't get me wrong, it's not always easy as ABC, being a remote project manager has impediments too. Location, time-zone or distance issues, cultural differences and communication barriers are just to name some. But thanks to HOPLA these impediments are no longer impassable.
We at HOPLA prides ourselves with remote project managers who embody our values of Efficiency, Collaboration, Perseverance, Result-driven, and Transparency. We believe that technology should be in every companies' DNA. This results in an efficient and transparent working environment. Automation when human intervention is unnecessary could save you precious time and resources. We also use tools to ensure transparency in every team member as well as clients in seeing any project through completion. We believe this is the essential in building trust among team members and puts our clients at ease that they're not just pouring money down the drain. Our forward thinking approach makes our employees feel at ease in sharing valuable ideas therefore high quality and risk free projects are trademarks of the HOPLA team.
Schedule a no obligation project management consultation today and let's discuss how HOPLA can ensure a successful project on your way.