Trends That Are Shaping Call Center Outsourcing
Hopla Jobs,
Trends That Are Shaping Call Center Outsourcing
Since the discovery of call center outsourcing, the industry has grown tremendously. All types of business from small to big have experienced the underlying benefits of delegating tasks to a third party provider. As the industry is transforming digitally, there are a couple of things businesses should be aware of to keep up with the very tight competition in the market.
New Emerging Social Platforms
The use of mobile phone has dominated the world, especially to the younger market. As more and more apps are emerging in the scene, more and more options for advertising are popping up as well. According to the research conducted by Trinity Digital Marketing, around 1.2 billion people are using their mobile phones to access the web. Tapping into available advertising options on apps made for mobile devices is definitely a must for marketing success.
Messaging Apps
The use of messenger apps is also a trend that will soon take over the advertising industry. According to statista.com, there is a growing number of 1.5 billion people on Whatsapp and 1.3 billion users on Facebook Messenger app alone.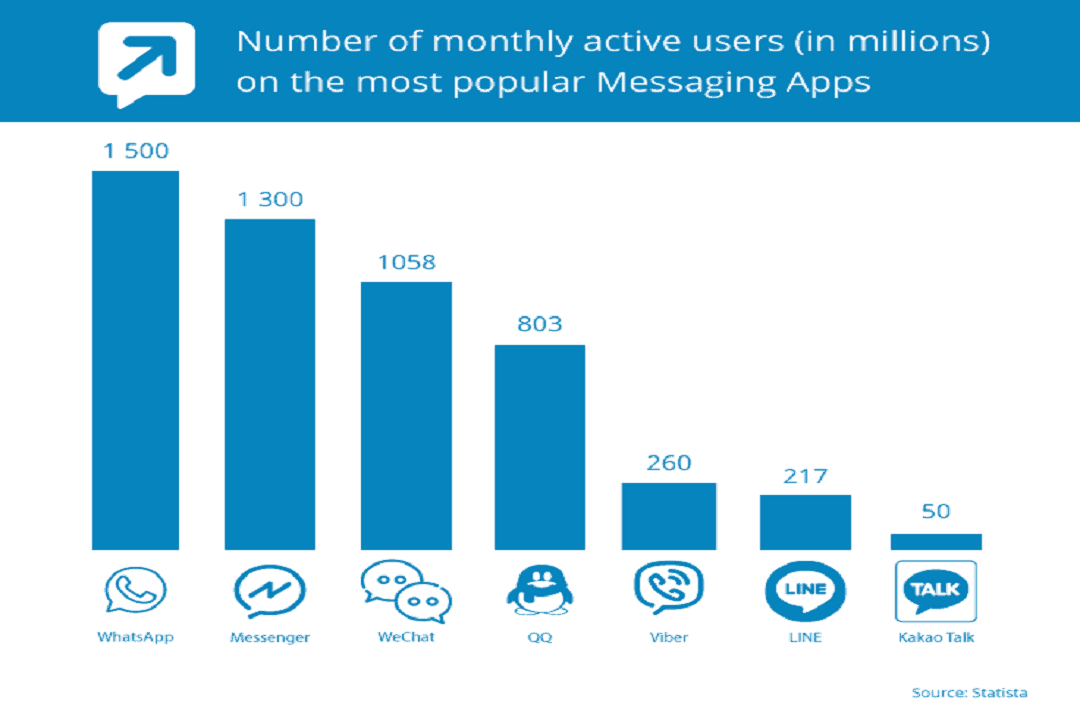 Source: http://customerthink.com/
Customers are continuously looking for instant gratification. Their attention spans are getting shorter and shorter. It pays to have your customer service ready 24/7 to answer all customer inquiries. As a small business entering a competitive scene, you should try tapping into affordable call center companies who have social media community management services to help you in this department.
Voice Search
The trend of voice search is also a growing trend for consumers. Mobile phones have always been accessible for search. Users are just a few taps away to knowing the answers to their questions. However, not all times are these consumers available to type on their phones
Developers have seen the need for voice search and incorporated it into mobile phones. For example, finding the nearest gasoline station while driving is much easier on voice search. By 2022, OC&C Strategy Consultants have predicted to see the growth of smart speaker devices in 55% of US households.
Speech recognition is now widely used to improve call center services as well. This technology has further improved the segregation of customers' needs. There are developing forms of Interactive Voice Response where users interact with the system by speaking instead of pressing various buttons to proceed with the service. Speech recognition is potentially changing the way all center companies are serving their customers while saving money and improving overall productivity.
Embracing Remote Work Culture for Call Center Outsourcing
Most call center outsourcing companies are known to hire a team of individuals to attend a 9-5 office job for better monitoring. However, modern providers are now adopting remote work culture and hiring freelancers to save costs. They make use of advanced technology in monitoring performances while letting their employees work from environments that can enhance their productivity.
Research has shown that restricting employees inside four walls can limit their creativity and increase the chances of experiencing burnout. Outsourcing companies of today are reaping the benefits of this modern work culture and delivering a higher quality of service to their clients.
The landscape is changing. Not only is the industry transforming digitally, but the world of customer service is also reshaping to provide an effortless experience for the users. Doing this on your own is undeniably costly. Without sufficient knowledge on the mater, you might end up risking your business.
Fortunately, there are affordable outsourcing providers who have experts on the field and are proven to provide premium quality of service for their clients. Looking to improve your customer service? Reach out to us today to find out the best solution for your business.