Administrative Assistant And Data Entry Specialists
Administration roles,
Administrative and support,
data entry,
Hopla Jobs,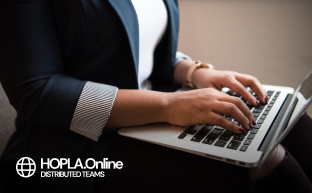 Administrative Assistant And Data Entry Specialists
No company will completely escape menial data entry tasks. The digital revolution catapulted humanity in the information age. We are confronted with numbers, lists, and databases on a day-to-day basis. Not only do we have to look and interpret this information, we have to move and manipulate these objects as well.
Accurate data has become even more important with the introduction of cloud services. You can access your data from any location in the world, as long as you have a working internet connection and thus introducing the need for online data entry.
We are here to tell you to not let these tasks overwhelm you. Online data entry is a blessing in disguise.
Data entry remains one of the most repetitive and time-consuming back office tasks. It is not a miracle that managers choose to delegate these tasks down the line. Why waste precious time while your focus should be on your core business.
What if we told you that there is an even better way to deal with this? If you outsource data entry services, you can save even more money and have your junior staff members available for more important and exciting tasks.
Remote data entry is a real thing now. You can outsource data entry to specialized data entry companies. Save time, money, and staff with online data entry services
It is important to choose the right data entry service provider that operates in compliance with best data entry practice. Before you trust a data entry service provider with potential sensitive information, research, and ask how your data will be managed.
We love to explain how we run things. At HOPLA, we take great pride in our extensive management support & tools. Our system allows ongoing training, easy communication, and the ability to build up a relation with our data entry specialists. They will be an integral part of your team, instead of a loose-end which is often the case if you opt to outsource data entry services.
There are times that there is an increase in the data entry workload. A reorganization, migration, or adoption of new software are a few examples that are paired with a lot of paperwork. It will be all hands on deck.
That is why you should opt for online data entry services. Remote data entry means that in-house staff can devote their time on all the other tasks that need to be done to manage a crisis.
Remote data entry means you can work from anywhere in the world. That is why we hire the right people for the right tasks. We utilize the availability of hardworking and eager individuals in countries with a lower cost of living for online data entry. By doing so, we do not sacrifice quality while allowing you to save money.
Outsource data entry services and improve the efficiency of your organization. Contact us and get started today.