Tools To Level Up Your Online Moderation Services
Content moderation,
Content moderator,
Tools To Level Up Your Online Moderation Services
Content moderation isn't exactly an easy job, let alone when you start offering online moderation services. If you're thinking of providing your services, you need to have the necessary tools to make sure your clients get the most of their money. Doing this will get you more clients and will get you longer signed contracts. Here are some useful tools you can use to start up your business.
UGC Platforms
UGC or user-generated content platforms are software digital marketers use to curate content from users. If your brand has an active community, you will eventually get piled on with conversations from left and right. Sooner or later, it will get hard for you to track and moderate this information for your audience. UGC platforms can help you save time and organize your content without getting overwhelmed.
Shortstack
As a content moderator, this is a powerful tool that helps you encourage your audience to generate content for your brand. They have different campaign creation programs for various platforms. Shortstack also enables you to produce a wide range of campaign from photo contests, to newsletter signups, and many others.
Their packages range from $29 a month to $499 a month depending on your business need and your budget. Shortstack also offers campaign analytics where you can take a look at your performance and make some adjustments for your next marketing campaign.
Curalate
This platform is custom made for online retailers. Using Curalate lets you leverage user-generated content to convince users to buy your product or try out your service. There is no better way to show what your brand can do than showing your customers' testimonials and Curalate lets you do just that!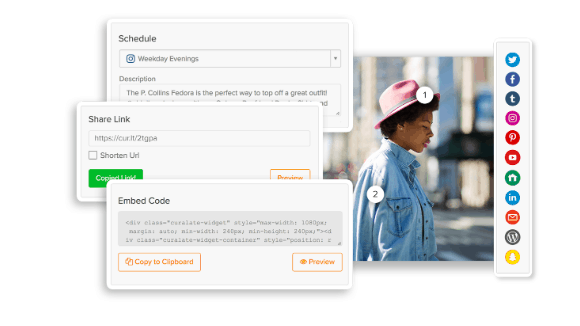 It has an easy-to-use feature that makes visual tagging easy for your items online. It lets you consolidate all your user-generated content so you can easily take them out and post them across all your social account.
CrowdRiff
If you have a business that is in the travel and tours industry, this user-generated content application is the perfect one for you. CrowdRiff's dashboard is super accessible and helps you find the most relevant content from your audience and share on all your digital platforms.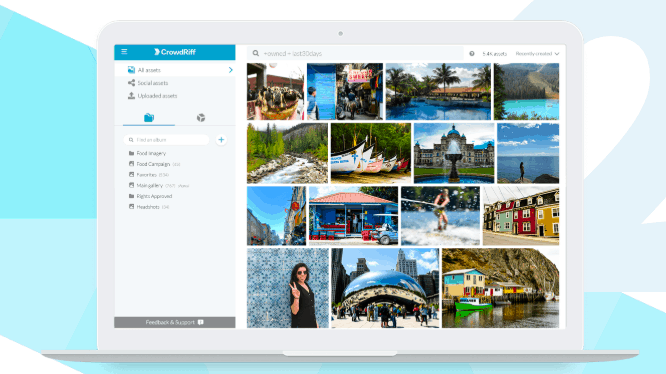 The platform has features you can use to customize your website and bring your visuals to life. Drive more website and keep the audience coming back for more of your content with the help of this user-friendly application. It also helps you reach the audience you want to target and get in touch with influencers quickly.
Content Moderation Tools
To make your content moderation task easy and efficient, you need to have proper tools. You can't merely cater a service without using platforms to help you with your responsibilities as an online social media moderator. Here are some of the tools you might want to check out.
xModerator
If you have a business that generates images from your users, then xModerator is the perfect platform for you. This software has artificial intelligence that acts as your human filter when it comes to detecting irrelevant and malicious images.
If you start offering moderation services, you can use this software to assist you when it comes to detecting pornographic and gory visuals in less than a second. Incorporating this in your process will surely make your operations more cost-efficient.
Basedo
What's great about this software is that it does not just detect malicious images; it also allows you to recognize fraudulent posts and duplicates to protect your content. It has filters that detect nudity, inappropriate languages, duplicate content, product counterfeits, illegal items, and more.
Start Your Online Moderation Services With Ease!
Starting in the business is one of the hardest and most crucial stages you are going to be in. There will be a lot of challenges you would need to face. New problems you've never faced will also come up. Here at HOPLA, we give you the basics of providing online moderation services for your clients. Stop looking for expensive moderation companies and start going for a cost-effective one that lets you enjoy a seamless operation through content expertise and digital marketing experience. Contact us today and learn more about our customized online moderation services solutions for your business!