Community Moderation Outsourcing: Is it possible?
Content moderation,
Content moderator,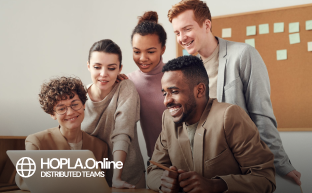 Community Moderation Outsourcing: Is it possible?
Community moderation outsourcing has been exclusively helping businesses bolster their online presence and brand identity in previous years, especially in this community-driven digital era. Website moderator job is more than just answering queries from the audience and potential customers. It requires building a unique online personality which your potential customers will love to interact with.
Community moderators need to be energetic and always-on-the-go brand representatives who will magnetize a wide variety of market that can be converted into loyal, paying customers. More than interaction, the role also aims towards creating a fun and safe online environment by watching over behaviors taking place within your brand's online territory.
If you're a content creator or a business owner who lacks the time to go through small, delicate, but impactful details like this, you definitely need someone who will do all the smart and witty work for you.
Community Moderation outsourcing job description
Community moderation outsourcing requires different qualifications depending on the company. Some businesses have a social media manager, but their job spans from social media content creation to campaigns, and data reporting.
For instance, it can be inclusive of social media moderator and content moderator tasks, all based on the agreed terms of both parties. However, if you're new to this and have little to no idea of what to look for in a candidate, we got a list of the job description for a starter.
Review and manage all user-generated content posted on the website and social media pages and comments sections
Advocate a unique, charismatic brand personality on social media
Banning users if they commit undesirable online behavior that violates the Moderation Guidelines of your brand
Pro-actively responding to customers query in a timely manner and in a fun, friendly way
Relay feedback and insight to social media team, content team, and other involved departments
Data reporting and creating recommendations based on generated data
These are just a few general tasks usually assigned to a community moderator. Some of them are required to attend an event or webinar to perform these duties live. If you want to assign tasks that extends to the job of a content moderator and social media moderator, you can always negotiate with your consultant to carry out the jobs, still based on your agreed terms, conditions, and the performance fee.
Why Outsource
The gig economy is booming and it's a no-brainer that the freelance community is full of talented people who don't want to be confined in a four-cornered workspace. It's always a question of whether it's smarter and more effective to get an in-house community moderator or outsource.
Community moderation outsourcing, without downing other available options, has proven to be an effective way to level up your online marketing efforts.
To be fair, building a team of in-house community moderators means having the proximity with your online content moderator. You can easily forward commands and feedback to the social media moderator. But in a fast-paced digital community, there's no place for micromanaging.
Working with experts is favorable for a rapidly growing online community that aspire to save time and resources. Additionally, having a third-party perspective is reportedly healthy for those who are aspiring to intensify their digital marketing efforts.
Apparently, doubt has no place in the industry as it enables you to directly communicate with your community moderator for timely updates. You will only receive the whole report in a nutshell and let the experts handle the nitty gritty and complexities of this job.
Community moderation outsourcing: The best option
Finding a provider is as easy as tapping your fingers and hitting the 'Enter' button. Deliberately choosing the best candidate fit for your business is a different story.
HOPLA, a team of home-based professional workers aspire to help businesses in finding the best community moderator that fits their business needs. Our recruitment process is made of a series of actual tests and interviews to make sure we filter only the best candidates. We carefully study your qualifications and do our best to exceed your expectations. Care to know more how we can help you? Contact us today to schedule a free consultation!