Remote Social Media Moderator Must-Have Tools
Published By karen•November 6, 2020
Content moderator,
social media manager,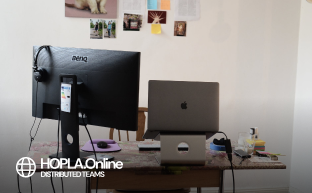 Remote Social Media Moderator Must-Have Tools
It's that time of the year again when we are all looking forward to the new year, aspiring to be better. New plans, new resolutions, new hopes, and new goals to achieve. Surely, a remote social media moderator is now looking for new tools and techniques that will help them improve their daily work. We got you an insider tip to a list of tools post scheduling, customer service, and social media listening.
Facebook Pages Manager
A Facebook moderator's ally in running and managing social media campaigns, Facebook Pages Manager gives an inside look to a page's performance hidden from the audience. While the user interface looks like a normal user's profile look, it has many functions that the normal Facebook app couldn't process. To mention a few, it gives imperative data such as post views, clicks, and traffic insights useful for future content planning and strategies. It also allows the page manager to make bulk updates on page posts without a hassle.
Hootsuite
Social media listening is a powerful tool for getting audience feedback and Hootsuite is an exemplary tool in this capacity. Hootsuite helps you monitor your brand reputation. It also enables you to learn about what your audience is saying about you through smart search. Amplify, Hootsuite's employee advocacy feature enables its employees to share management-approved content on their own social media networks to bolster the reach of a brand's social media campaigns.
Aside from the basic post scheduling feature, this software empowers efficient customer service as it allows you to respond and resolve pending queries quickly. Hootsuite serves as an effective software for tracking social ROI.
Sprout Social
A remote social media moderator understands that it is important to consistently maintain good customer experience. With that in mind, Sprout Social is packed with comprehensive features that allow a brand to not only streamline all social media platforms in one place but also evaluate all marketing efforts through smart reporting. It seamlessly syncs with all social media channels and provides a complete social media management solution for all its agents.
Aiming to establish a customer-friendly system, it has an intuitive system that allows brands to collect real-time feedback from the audience which will be beneficial for future product development. The easy-to-navigate dashboard is available on both desktop and mobile, making it convenient for you to attend to existing problems in just a few clicks regardless of location.
Iconosquare
Iconosquare helps amp up your Instagram marketing game. It is designed to generate analytics reports on by measuring each post's performance and giving important indicators valuable for future and better content planning strategies. Some functions of Iconosqure are the following:
Scheduling and modifying Instagram content in place
Getting real-time notifications
Comments tracking and reply features
Influencer segmentation which is useful in finding out who's following you back
FlypChart
FlypChart allows you to create and schedule content. Moreover, it is more beneficial for content management, planning, and team collaboration. Flychart allows a team of social media moderators see all drafts and approved content for all social media platforms in just one place. The content approval workflow assists the team in organizing all planned contents which can be followed by all members who have access to the dashboard through a drag-and-drop function.
Managed remote social media moderator
With the overflowing content coming up across all social media platforms, having these tools will make the work life of a remote social media moderator a bliss. However, it's still wise to pick one that works for your brand and your team of professionals. Getting the best software for social media moderation is one thing, picking the software that fits your business is another.
Need help in managing your social media platforms? HOPLA has a smart team of managed remote professionals. We know just the exact solutions for businesses of all kinds and sizes. Call us for assistance!