Obvious Reasons To Outsource Live Chat Services
Customer support,
Customer support representative,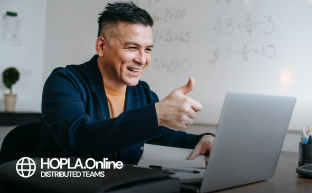 Obvious Reasons To Outsource Live Chat Services
Harnessing the power of live chat support can turn your business around. It can provide quicker customer support and in turn, deliver better customer experience. While you can have in-house live chat support services, outsourcing this function still offers unquestionable value to your business. The benefits of outsourcing are unparalleled after all – access to global talent, flexibility, and cost-effectiveness. Moreover, when you outsource live chat services, you effectively reinforce these advantages.
You may be thinking, won't delegating the task to a third-party highten the risk confidentiality and management control? On the contrary, when you partner with a managed outsourcing firm like HOPLA, you address these concerns quickly. All you need to do is to recognize the signs that it's time for you to outsource live chat services.
Live Chat Outsourcing: Why is it important?
The digital revolution gave rise to a new breed of customers. Along with the speed that information is circulated through today's technology, customers also began demanding faster response and solutions. They are no longer satisfied with calling and waiting on the line for minutes to get answers. If having a live chat feature on a website was optional before, customers elevated it to a necessity by emphasizing the importance of communicating with businesses real-time.
Digital marketing pioneer Invesp posits that 73% of customers find live chat to be the most satisfying way of communicating with a business. Live chat support not only serves as an avenue for your customers to get heard. It has grown into an approach that companies can use to build stronger customer relationships.
Before you outsource live chat support, it's essential to understand that you need to delegate the task to an organization that boasts a wealth of experience in the field. Distributed outsourcing firm HOPLA understands how the importance of taking care of your customers. That's why HOPLA's live chat outsourcing services guarantee you'll never miss out on the opportunity to widen your customer reach and, furthermore, nurture customer relationships.
Reasons to outsource live chat support
Outsourcing can free you up from time-consuming tasks and let you focus on core competencies. Unfortunately, not all companies recognize the right time to enlist the help of another organization for their live chat needs. If you are still on the fence on whether to outsource live chat support, here are three obvious reasons why you need to let experts take this function:
Establish a lasting connection with your customers
If your website is getting the desired number of hits and visits, but the numbers are not translating into sales, you definitely need to outsource live chat services. There are many reasons why customers choose not to continue with a purchase. One them could be that they are not convinced enough to hit that "checkout" button. More so, they migh not be aware of the purchasing process that they just leave their carts for a while until totally forget about your product.
Live chat support keeps your business's fingers on your customers' pulse.
Fortunately, live chat outsourcing can bridge that gap. Your outsourcing partner can introduce the features of your website that they might not notice. Live chat agents can offer customers a variety of options or suggest items that fit their tastes and needs. This function enables real-time assistance that allows customers to get the answers they need immediately.
Ensure customer satisfaction
Keeping up with orders, queries, and follow-ups can be taxing even for trained staff. Unanswered chats or calls can cost you your customers. If your in-house team seems knee-deep in calls and emails, your quality of service may suffer. Furthermore, failing to provide immediate assistance to customers can cause you to lose valuable business.
Live chat outsourcing gives you access to global talents who can accommodate everything your customer needs, anytime, anywhere. Moreover, it prevents burnout and at the same time, provides fast and efficient support to your customers.

Keep ahead of the competition
When you outsource live chat services, you are subscribing to a better way of managing your business. The flexibility will allow you more time for making better investment decisions. Furthermore, live chat outsourcing brings about increased savings and reduced operating costs. You don't need an elaborate office setup when you outsource live chat operators. Also, outsourcing takes training and onboarding staff off your hands.
Staying ahead of the competition means doing something different and giving it an extra push. Your competitors could be employing chatbots or no chat function at all. Therefore, when you outsource live chat operators, you are already taking your business a step further. While bots may be fantastic on paper, nothing beats the ability of humans to build long-lasting relationships. Leverage that with live chat services.
Outsourcing live chat support with experts
Live chat support keeps your business's fingers on your customers' pulse. It's an active channel to increase lead generation, provide 24/7 support, and nurture customer relationships. Furthermore, it opens your business to opportunities to face your competition head-on. Let topnotch customer service from live chat outsourcing set you apart.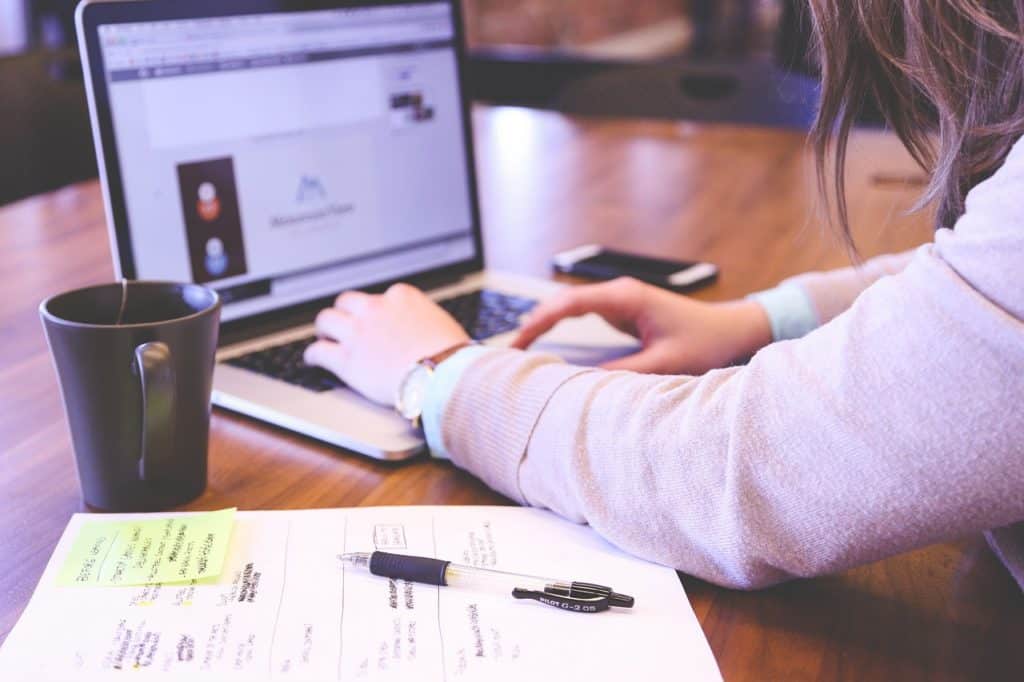 Talk to our experts at HOPLA today to find out how live chat can give your customers what they want, whenever and wherever they are in the world.