HOPLA vs Traditional Outsourcing
Hopla Jobs,
HOPLA vs Traditional Outsourcing
HOPLA shares the same goals as other outsourcing companies in reducing costs and leveraging global talent. However, our model has key differentiators.
Outsourcing and offshoring companies are mostly located in one or a few countries, or cities, limiting the scale of talent in those geographically limited regions. Physical workspaces are becoming restrictive and limit scale and talent recruitment. Traveling to work for hours has become such a challenge and people simply don't want to spend hours in traffic. And for entry-level jobs, it's not uncommon that the office space will cost you more than your staff's salary. As the world is transforming and mindsets are expanding, technology has evolved to support a working environment that does not require people to go and work in physical offices anymore.
It's important to note that for small businesses, traditional outsourcers will not have the flexibility to accommodate your particular needs and you will surely need to adapt to their culture. They may have legacy systems and not have the agile technology approach that leverages subscription-based online tools and systems.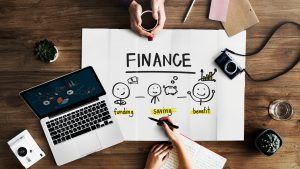 We have taken best practices from this industry, such as the process-driven approach and mindset to run our remote teams. We want them to understand who we are, how we operate, our values, support, and operational expectations. We have a personalized as well as automated sourcing strategy that adopts millennial-driven tools and questionnaires to drill down on the talent required. HOPLA's connectivity requirements are stringent so that communications and operations are seamless. Performance and actual hours worked are measured and monitored on a daily basis. Staff will enjoy working from home while being task and result driven. The staff does not need to travel to work and spend hours on the commute, so you really work with fresh, productive and highly motivated talent.
Standard outsourcing companies normally work with service fee pricing structures, fixed full-time hourly rates or pay-for-performance models. Either way, you don't have full control and visibility over the cost. You pay fixed fees for staff being physically present in the office, whether the work is actually done or not; you also pay for days that your staff is on leave and you have no visibility on the pricing structure making it hard to understand the value of the service provider. We apply a very straightforward commercial model that is cheaper, enables you to control cost, have full visibility of fees and your staff is only paid for those hours worked, and so are we.