HOPLA vs Regular Freelancers
Hopla Jobs,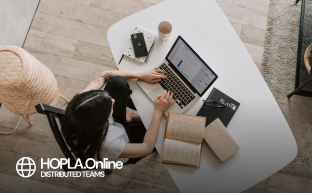 HOPLA vs Regular Freelancers
Freelance websites, also known as job auction sites, offer a variety of different jobs for freelancers around the world. Freelancers normally work solo and you would work with them directly without having an intermediary company. HOPLA is not a freelance website as our setup is very different
We don't want people competing with each other and lowering their prices to land a job. Bidding behavior and undercutting on these freelance websites are common, and certainly doesn't improve quality of work. Our philosophy is to find skilled candidates that match your requirements, hire them with the appropriate compensation yet you retain control of the selection. We also aim for full-time engagement so these resources are an extension of your team, and share your long-term goals and mindset.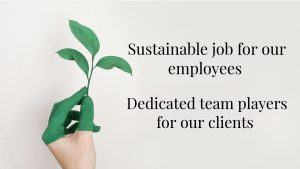 Another concern among many freelancers is job security, as much of the work is project-based. We don't allow our teams to job-hunt while they are still employed by our clients. Therefore, our approach is to develop sustainability in their jobs as well as a future with you and your company. We achieve this through minimum full time commitment, access to our global work-from-home community and transform our clients into remote businesses.
Freelancers need to be incredibly disciplined to not be distracted by other things, surfing on other sites, looking for other jobs, etc. At HOPLA, our global collaborative working culture is supported by our direct HOPLA staff. We have a virtual office network that is set up via multiple communication channels allowing people to really be part of a virtual office and can connect to not only their employers, but their team, as well as our entire community. We provide specific guidance to our clients on how to become a great remote company, as well as tips for our remote workers on how to continuously improve their work lifestyle from home.
Freelance job sites are free to join and they normally charge a commission on each job. The commission percentage can vary per platform so it's a play and then pay game. At HOPLA, we make it clear to our clients that we do not change or take any percentage of our employees' salaries. We provide full access to the time and payroll tracker giving you control and transparent access to the actual hours worked. You also receive access to the the task & performance management tool enabling you to control and manage the output. So instead of just hiring someone to do some work, we have integrated this with a transparent as well as a controlled framework to continuously improve remote staff engagement and performance.