The Real Cost Of Outsourcing With HOPLA
Hopla Jobs,
The Real Cost Of Outsourcing With HOPLA
When people debate the cost of outsourcing, either side has a strong argument. Just like there are people with good and bad outsourcing experiences. When people talk about the real cost of outsourcing, you will usually read about the hidden cost of outsourcing or the fact that cheap employees aren't cheaper if they take more time or deliver an inferior product. And they are all right. Eventually, the success and real cost of outsourcing all depend on the quality of the execution.
The Potential Hidden Cost of Outsourcing
Outsourcing isn't for everyone. It is not a quick fix or a magic pill. People in low-labor countries are not going to build your business for you, they are only going to do as they are told. Realistically, if you need creativity or managerial people to take on important aspects of your business, don't expect to hire them in India for $5 an hour. If you have visited freelance platforms like Upwork, Freelancer, Guru and alike, you have realized that people are eager to be hired, they all say they can do it, and you find yourself unable to pick the right person for the job. That, right there, is the hidden cost of outsourcing.
The problem with outsourcing, and all the bad experiences that are derived from it, come from people that are lured into outsourcing because they heard it was cheaper, and they end up spending too much time in sourcing, screening, and hiring, only to realize months later they hired the wrong person for the job. They have lost time, money and have nothing to show for. That is the real cost of outsourcing, but only if you do it wrong.
The Possible Cost Savings of Outsourcing
Unless you are a savvy Recruiter, with international multi-cultural hiring experience and the know-how to manage remote teams, you should really consider managed outsourcing. Having a remote team that is cost effective is great, but only if their output compares to the in-house alternative.
Getting the right people is crucial in reducing the real cost of outsourcing. And getting a qualified partner to find them is the smartest thing to do. Collaborating with people that have the know-how to hire in the regions you are seeking to outsource saves on investments. Your outsourcing partner already has the network and infrastructure in place to find and filter the talent you need.
Having the right outsourcing partner saves you a great deal on sourcing and recruitment cost. And specialized recruiters also will have their sourcing, screening and training protocols and experience in place to source for the profiles you need, saving you a significant amount of time and money compared to setting them all up yourself, too.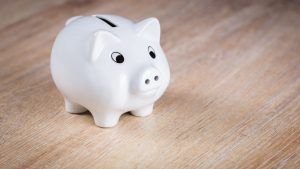 The Indirect Cost Benefits of Outsourcing
When you outsource certain tasks in your business process, you seek to place the work with people that are specialized in that kind of work. Not only will it stop interrupting your day and decrease your productiveness. The outsourced work will also be done more efficiently as the receiving people will possess greater knowledge of the work and have experience in that field. This will raise the standard of work, and allow it to be done faster and more efficient.
The Actual Cost-Benefit of Outsourcing with HOPLA
At HOPLA we specialize in building remote teams in a variety of niches and low-cost regions. We have fine-tuned the sourcing, screening, and hiring process and are proud of the talent pool that we have built as a result. We take on all the personal and technical aspects related to building remote teams, we know what to look out for, and allow you to focus on efficiently training your team and scaling your business.
The obvious cost benefit of outsourcing via building remote teams is that we do not have an office. All our staff works from home and are verified to have a stable work environment and internet connection. It is important to realize, that with conventional outsourcing it is not uncommon that your staff is cheaper than the office space they occupy (!). Not to ignore that they cannot afford to live in the business districts they work in, so they are usually commuting 2+ hours each way, every day. Outwork from home staff starts the day fresh, on the contrary.
The more practical cost-benefit of outsourcing with HOPLA is that we use modern technology to track your employee activity. While they work we take random screenshots of their screen, register mouse, and keyboard activity, and log all their tracked hours in 10-minute increments to the tasks they are working on. The tracker automatically stops when the user becomes idle. This is why we do not need meaningless check-in and check-outs of the office, and you also do not pay for time not worked (toilets, lunches, cigarettes, personal phone calls, etc..)
On top of this granular and ultra-transparent billing system, we also have a very easy pricing model. We share with you the actual salary of your staff, that ranges from $3-15 USD / hour depending on the profile, their qualifications, seniority, and cost of living. Then we add an hourly fee that covers our full range of support and tools. Just like our existing clients, you will appreciate the honest and transparent way we do business, and hopefully, we can be your best outsourcing experience to come.