HOPLA – A Work From Home Company That Builds Global Opportunities
Hopla Jobs,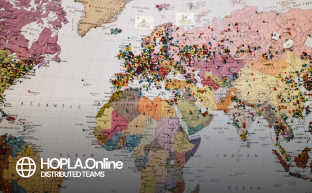 HOPLA – A Work From Home Company That Builds Global Opportunities
With the fast-paced advancement in technology, connecting with people from all parts of the world has become more accessible. This paved the way for the rise of work from home companies that cater to the needs of both the employer and the employee.
100% Remote-fit Vetting
Hiring via remote outsourcing companies enables you to work with the most talented people around the world. Whether you are looking for a specific individual to fill a special role, or whether you want to ramp up entire teams that possess a skill set to perform routine tasks, or cover specific languages, or time zones, work from home companies can get you the people you need.
Besides the obvious (cost) benefits that these companies bring along, such as: global talent pool, no real estate costs, and time-zone, language & cultural diversity, etc. The most ignored benefit is the employee happiness.
Employees experience autonomy when working work from home which is the reason why they are happier. Happy employees in general are more productive, more pro-active, better advocates of their company, and less likely to quit their job.
All of the former increase your employee retention and allow you to build long lasting, dynamic and productive relationships with your remote teams.
Why choose for work from home companies?
Working from home is not for everyone. Not having any social control comes with a lot of responsibility and requires discipline. It's not for nothing that many business owners are hesitant to allow their employees to work from home one or multiple days a week. It is because they've had bad experiences, have seen productivity drops, or felt that the work from home days were considered additional days off.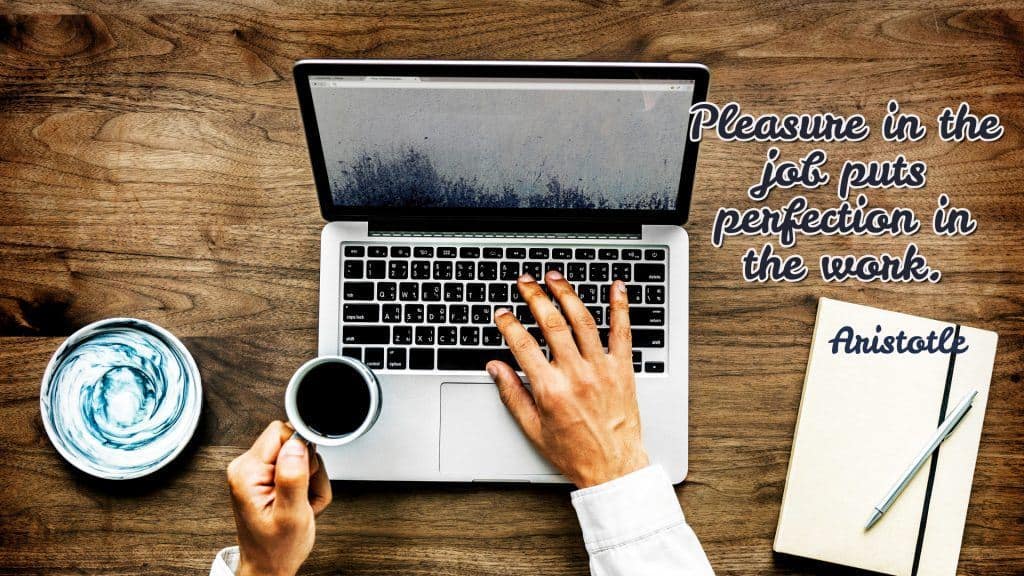 Work from home companies have a different way to hire, and filter out people that lack the required responsibility and discipline in early stages. Some people simply need social control to do anything at all, especially if they have been used to it for a long time. Someone that I used to work in an office under supervision is usually not self-motivated, and needs to undergo serious adjustments to be able to be productive at home. Working from home one day a week simply won't be enough to make that change.
Remote outsourcing companies have an affinity in finding motivated individuals that enjoy the autonomous nature of their jobs. Work from home jobs come with a lot of freedoms, and flexible schedules, but in return you get a motivated employee without a 9-to-5 mentality. Working from home save employees valuable commute time and the cost of eating out every day. And because they have the freedom to sleep in, hit the gym during lunch, or pick up the kids from school in the afternoon, they are happy to make some hours late at night to finish the work.
HOPLA as your Work From Home Partner
When it comes to remote outsourcing companies, not all of them are created equal. Just by hiring people and allow them to work from home, quite literally makes you a "work-from-home company". But not necessarily a successful one.
HOPLA is extremely focussed in cherry-picking the individuals that we believe are capable to work from home as a valuable addition to your business and/or remote team. But beyond disciplined staff we also employ the latest tools to make communicating and managing your work from home employees an absolute breeze.
Happy employees, productive teams, and high retention are possible to come without a sweat. As a pioneer in remote working, HOPLA oversees that all our clients and their staff get along nicely, find their way in the remote setup, and make adjustments if required to get the best possible outcome. We have seasoned protocols in place to get the most out of work from home teams, and the support and guidance of our remote experts are surefire to get you the results you are looking for when hiring a remote outsourcing partner.