Virtual Assistant Responsibilities: More Than Admin Jobs
Virtual assistant,
Virtual assistants,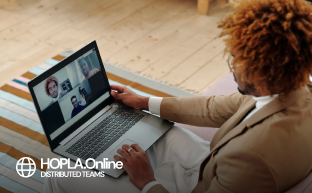 Virtual Assistant Responsibilities: More Than Admin Jobs
Around the time of the job's creation, the standard virtual assistant responsibilities were pretty basic. Often, the tasks listed in the job description involve administrative duties; the virtual assistant will be, in some ways, the remote secretary. The assistant performs data entry, paperwork, and does the repetitive tasks that supervisors often do, saving the them time and energy. More and more businesses benefit from virtual assistants and the organizational skills they offer. In recent years, many fields of profession, from photographers, influencers, and even people in the agricultural industry have begun hiring virtual executive assistants.
The question then becomes: with the rise of the virtual assistant's popularity, are their responsibilities still the same? Have virtual assistant tasks we have initially considered grown to expand as well? We asked three individuals whose virtual assistant responsibilities have come as a surprise to others.
The Virtual Assistant as Customer Service Support
Joel is a virtual assistant based in Asia, working for a startup entrepreneur based in Australia. While his official designation is that of a "digital assistant," he says his tasks are similar to that of customer service support. To be more specific, Joel works to answer customer queries in a "chatbot" format. Typically, chatbots are AI that automatically answers customer queries. It's an excellent way to cut down on customer service costs. However, as Joel's employer has come to find, some customer queries are too complex to handle, even for AI. That's where Joel steps in to answer.
Adding chat support duties to virtual assistant responsibilities continues the benefit of cutting customer service expenses. It won't require a business to hire a full fleet of in-house customer support representatives. In addition, a virtual assistant would not even have to stay overly vigilant to that particular task during the day. The live chat assistant will only need to step in if the chatbot fails to respond to a customer's query. There will usually be an "I need to talk to someone" option in which a customer service assistant with their more human understanding, steps in. This enables a company to better assist the customer.
The First Line of Defense for Influencers
As mentioned before, some influencers now hire virtual assistants to aid them. This function is Desi's job, which is to support an online fitness blogger and influencer. According to Desi, part of her virtual assistant responsibilities is to read through her client's DMs, emails, and even the post comments. At times, Desi is the one posting for them as well. Often, her client has her uploading some of her content as required.
Influencers, particularly ones with hundreds of thousands to millions of followers, are bombarded by communication. Sometimes, Desi's client doesn't even switch on the notifications on their phone. Thousands of comments, emails, collaboration proposals, sponsorship proposals, and more are blowing up their inboxes. A virtual assistant can take the helm in this end.
First, the assistant can respond with predetermined replies to the comments section to engage the influencer's followers.
Secondly, the assistant can handle the onslaught of collaborations and sponsorship proposals, weeding out inappropriate or suspicious ones.
Finally, the part of the virtual assistant responsibilities is video uploading. The assistant can set the post at a perfect, high traffic time. In addition, they can also take the very long upload wait time away from the influencer.
The Virtual Assistant is the New Travel Agent
Third is Nathan, another virtual assistant who also works for an influencer. His client is one whose work requires quite a bit of traveling. According to him, one of the unusual tasks he receives as a personal assistant is to find and book new travel destinations for his client. An avid traveler himself, Nathan has plenty of knowledge in this field, to the point that even his parents' coworkers have come to rely on his experience when it comes to travel booking. He seeks out the must-see destinations for his client. Afterward, Nathan searches out hotels, tours, and famous destinations within the area. Finally, he checks the schedule and seeks out the best prices for plane tickets. In fact, he even can even book restaurant reservations and rental vehicles for his client.
These tasks are part of the trend of travel booking becoming part of virtual assistant responsibilities. Many corporate leaders and high ranking personnel don't have time to research where to go and what to see. These high performers are too busy they don't have time for checking hotel and flight bookings. The virtual assistant can take this off their hands for them and make the booking. The assistant can even help book company outings if needed.
Present-Day Virtual Assistant Responsibilities
Finally, virtual assistant job has become increasingly more flexible with each passing year of their popularity. So many things can be done online these days that a virtual assistant could do them all for any businessman of all levels. Hiring an assistant leaves them free to focus on important decisions, management, and running their companies. Without a doubt, virtual assistants will keep proving themselves even more useful with time.
The right virtual assistant for your needs is a few clicks away. Discover what else virtual assistants can do for you and your business by visiting Hopla Online.