Instagram Moderator Job: Encouraging Positivity In Your Business Page
Published By karen•November 19, 2020
Content moderation,
Content moderator,
social media manager,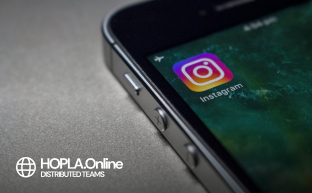 Instagram Moderator Job: Encouraging Positivity In Your Business Page
Majority of social media users prefer visual content over text. No doubt, Instagram has gained popularity over the past years alongside other image-sharing apps such as Snapchat. Eventually, businesses followed where their audience is. But just like any other apps, Instagram is not isolated from a whirlpool of hate comments and disturbing content. Instagram moderator job is created to make Instagram a better place for all users.
Showing your best face unscathed
The term "Instagram-worthy" raised the bar among social media platforms for sharing eye-candy images and aesthetically-pretty video contents. As a business owner, how do you introduce your brand through images without overpromising? You can leave that up to your social media manager. But dealing with complaints and comments of dissatisfaction is a different story.
Online businesses get only two kinds of audience: the pleased and the opposite. There's no in-between. Showing your business's best face is the only way to thrive in this digital universe that depicts a perfect life. Just because you are a startup and your brand is a work in progress, it doesn't mean that you can let negativity cost your credibility and reputation.
Instagram moderator job: Encouraging positivity
Just like any social media platforms, your Instagram page is not 100% safe from trolls. Surely, you are confident that your existing customers can easily spot fraudulent from real accounts. On the other hand, new customers looking up to your brand and service credibility will rely on any written information they can get about you. Nevertheless, it is crucial for you as a business owner to make your surface nothing short of excellent.
Instagram moderators can guard your Instagram account against all these troll-induced controversies. Instagram comment moderation does not mean deleting false comments about your business. It is all about maintaining a safe space for your audience. The task can range to deleting potentially harmful spam links and scam. Encouraging your audience to spread positivity while engaging in your Instagram space can result in more desirable results.
So, how is it done?
Instagram has its own moderator who is responsible for flagging harmful content. However, this function is limited to following certain rules and community standards. This may be limited to what your online business needs. In a different manner, experts have their way of making things work tailored for your business. These experts aim to help individual business owners to improve their social media profile and enchant their target market with a flawless brand reputation. This eventually leads to sales increment and improve social ROI as you work with Instagram ads.
Instagram moderation services
Instagram moderation job is not created equal. With a multitude of social media moderation services out there, it can be confusing who offers the best formula that will match your needs. Instagram moderators can easily act up to diminish spam and block fake users spreading loathsome contents by using cutting-edge AI technology. If this sounds too much of a work for you, HOPLA's Instagram moderators can cover that for you!